Customer's request
The project concerns the design and decoration of a reception room for a wedding welcoming about sixty people (event decoration). The room available is very large and has a beautiful wooden frame, large windows, a stage and two areas with two different floor coverings. The kitchen is in an adjacent room. The chosen theme is that of painting, and the colors are violet, lime green and white.
DéliDéco proposes to place the reception outside near the bay windows. While benefiting from the generous light, several spaces are created to visually occupy the room and make it more user-friendly. So, it clearly assigns several essential functions (reception of guests, meal, dance, photos and gifts, children's area).
To create a festive and light atmosphere, Japanese balls of different sizes and colors are arranged to the ceiling and interconnected by colorful curtains. Suspended kakemonos visually separate the different spaces and give a feeling of cocoon to the whole. Furthermore, on the walls and on wood lattice screens used as separating elements, artists' paintings are placed on a regular basis, in accordance with the chosen theme.
Different objects relating to the theme of painting and given to the chosen colors brighten up the tables and chairs (mini pallet of cork name tags, easel centrepieces, bucket containing dragees …). Finally, miniature paintings are exposed on branches placed in a large vase to allow an auction during the evening.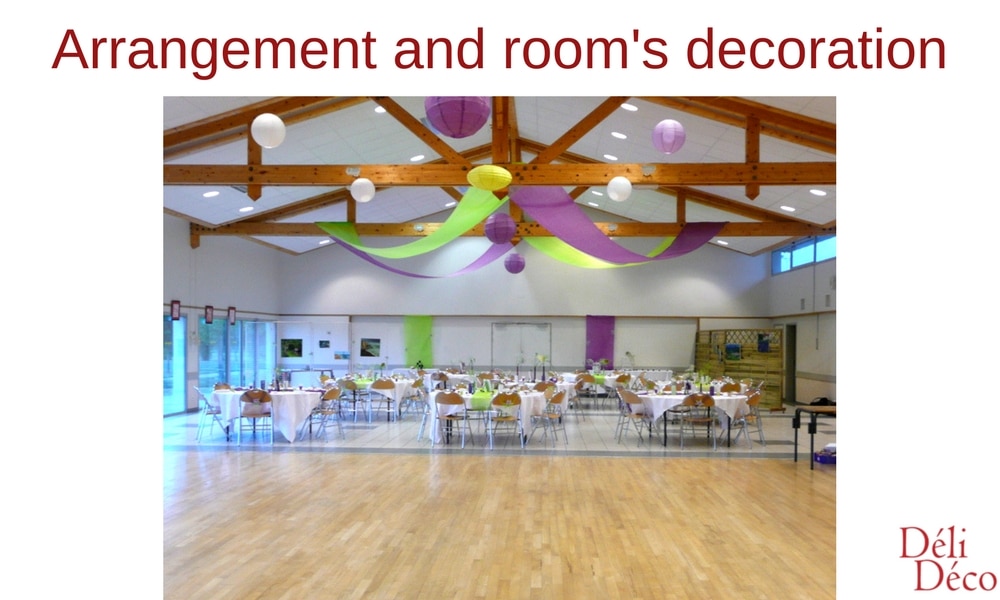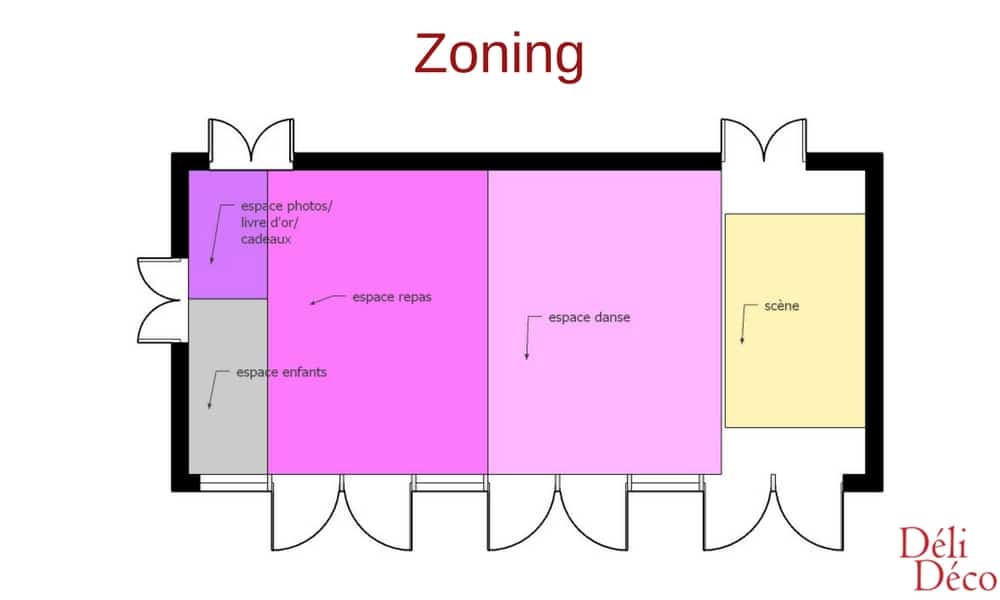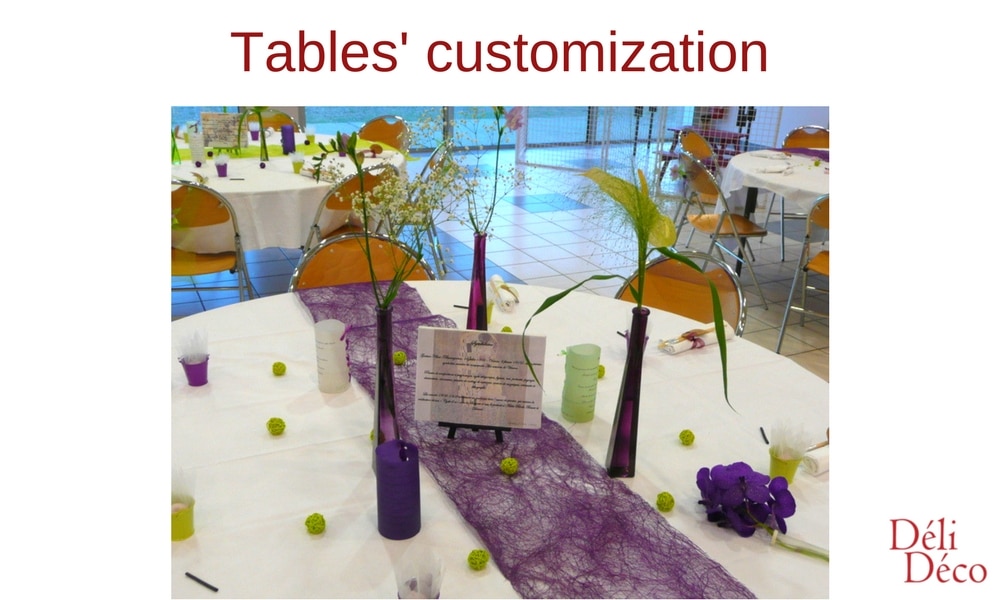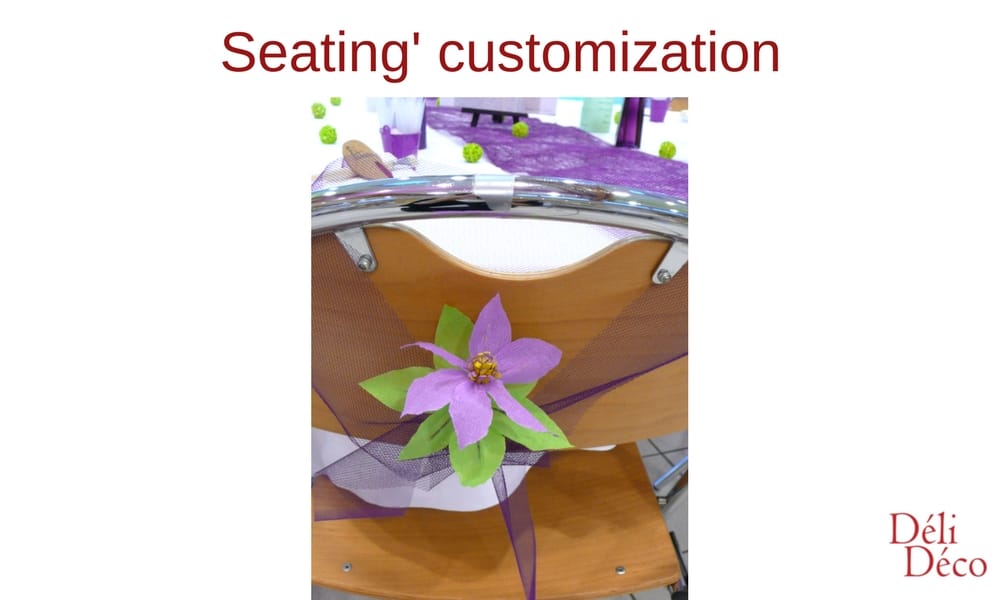 A double click on the images allows to switch to full screen